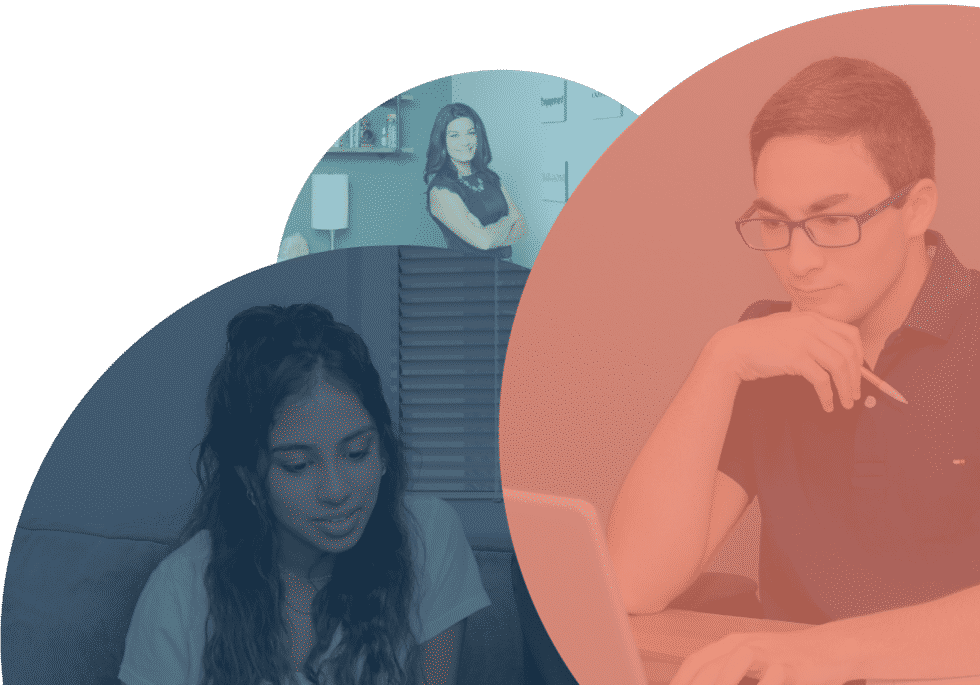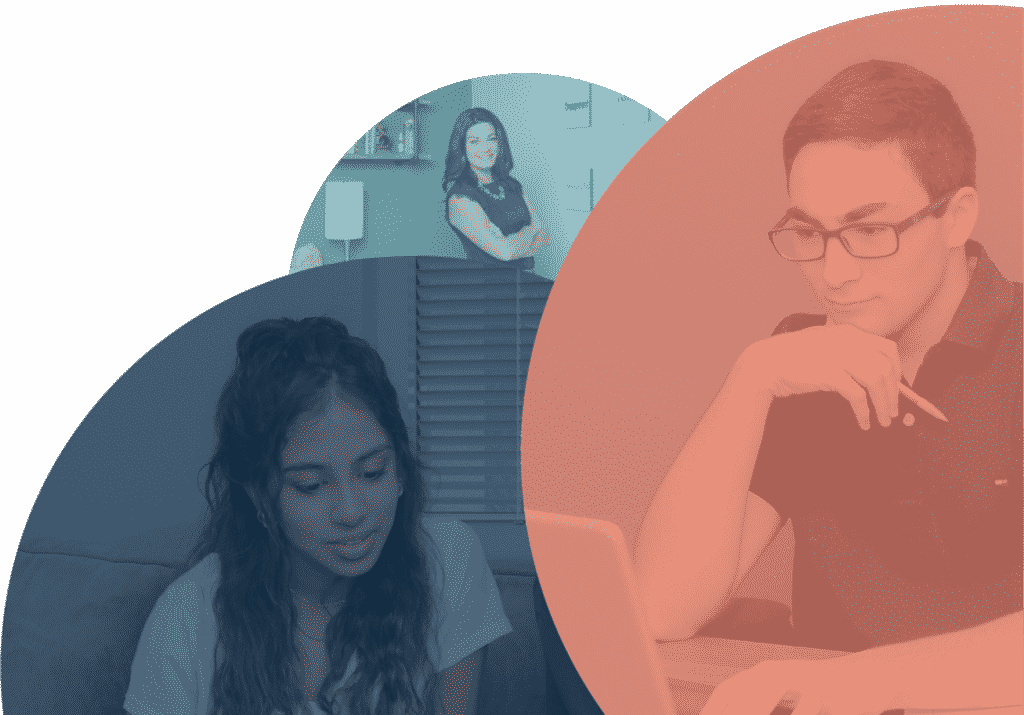 Our team has a record of students receiving admission into the college of their choice. Click any state below to see which colleges.
47
U.S. States, Districts, & Countries Cultivate Students Have Been Admitted To
90%
Cultivate Students Admitted To One Of Their Top 3 Colleges
1%
Cultivate Students Who've Transferred Colleges (national average is 33%)
Not JUST College Admissions
Cultivate Academics empowers students and families to thrive through their high school experiences by supporting self-awareness and employing data driven college admissions strategy.
We take a personal approach with each client, ensuring a balance of going and growing through high school to college.
This mentorship style of college admissions counseling creates the best high school student and the most authentic college applicant.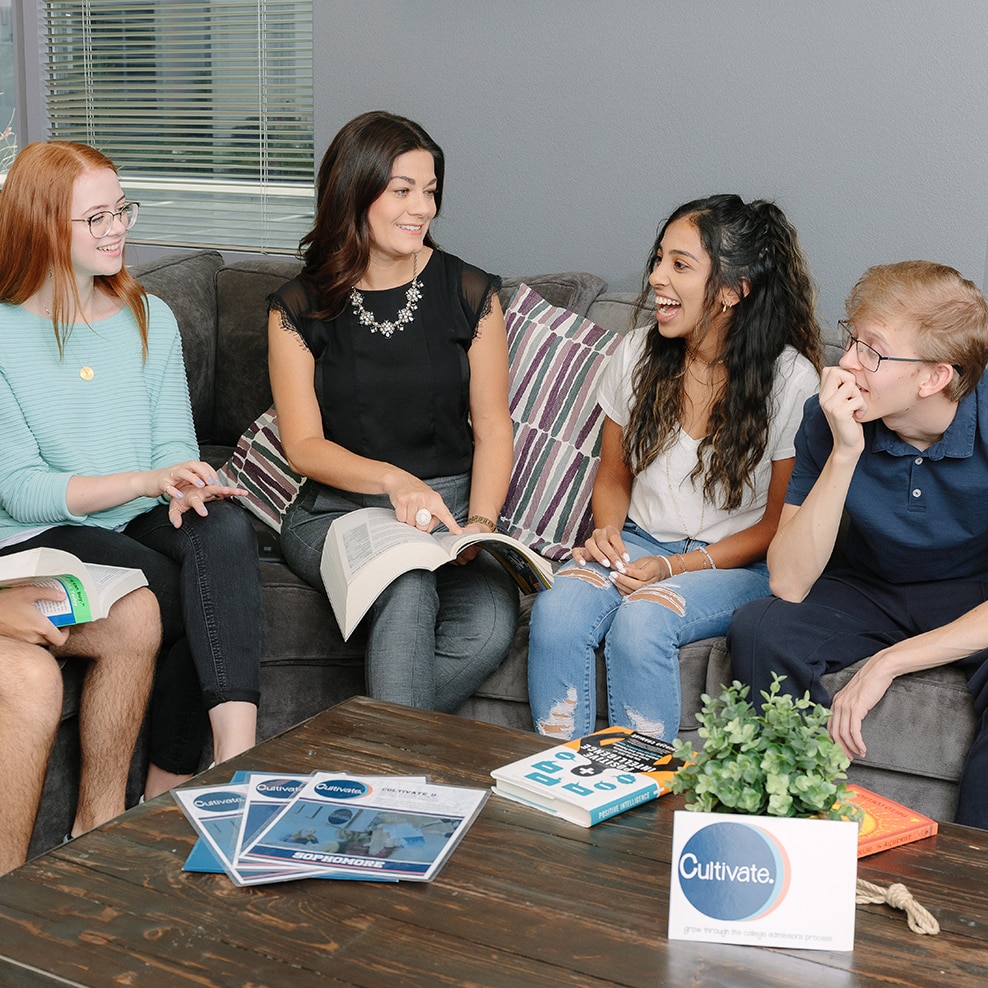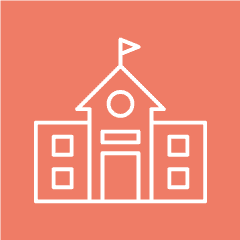 Data driven college admissions strategies specific based on each student's deepest held values and collegiate goals. We believe it's key to develop the infinite habits, skills, and mindsets that make great applicants.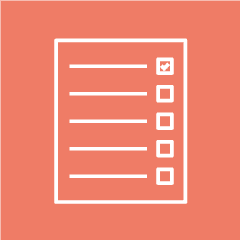 We offer multiple opportunities for students to prepare for the ACT and SAT via test prep camps, proctored practice tests, and more. We combine the community of collaborative learning with the rigor of one-on-one instruction.

Thanks to Cultivate, I am fortunate to be attending my first-choice university this upcoming Fall, but I am even more grateful for how the program has shaped me as a young scholar and citizen - these values will transcend my matriculation into college and build my character for many years to come.

Princeton University Student

With Rebecca's sincere support and mentorship, Cultivate became a place where my worries and concerns about college vanished. Not only was the process enjoyable, but Rebecca also helped me produce my best work-- my essays reflected my true character and that translated to admissions officers. Thank you, Cultivate.

SMU Hunt Leadership Scholar

Rebecca's knowledge of the College Admissions Process is unparalleled. She was data driven and strategic, all the while being sincerely supportive and interested in what made me a viable and unique applicant. She took the time to know me, identified my perfect fit school, and I got in!

New York University Student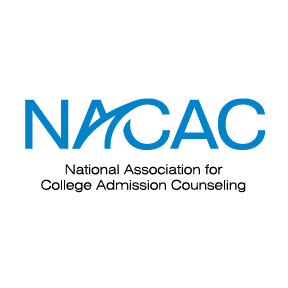 Whether it is through individualized College Admissions Consulting, ACT Prep Courses, Content Tutoring, Academic Coaching, Personal Scholarship Searches, or assistance in our series of workshops regarding the most crucial aspects of the College Admissions Process, Cultivate Academics guides students and supports their growth throughout high school and the college admissions process.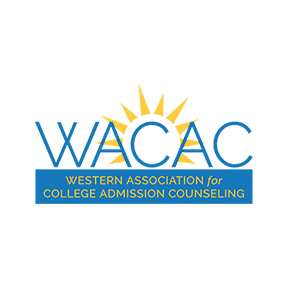 In our latest blog post titled "Choosing A Major and Strengthening Your College Application ", we discuss Cultiv8 values that will help you succeed.
read more